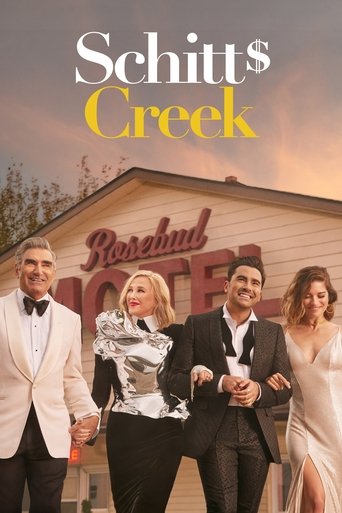 Formerly filthy rich video store magnate Johnny Rose, his soap star wife Moira, and their two kids, über-hipster son David and socialite daughter Alexis, suddenly find themselves broke and forced to live in Schitt's Creek, a small depressing town they once bought as a joke.
Schitt's Creek
Episode History
Premiered:
Jan 13th, 2015
Newest episode:
S6:E14 - Happy Ending
→ Air date:
April 7, 2020
Get Goodviews in Your Inbox
Sign up to have the Goodviews Top TV Today chart delivered free to you every morning.
Follow Goodviews on Twitter
Goodviews posts daily charts and insights on Twitter at
@Goodviews_TV
.
Popular Charts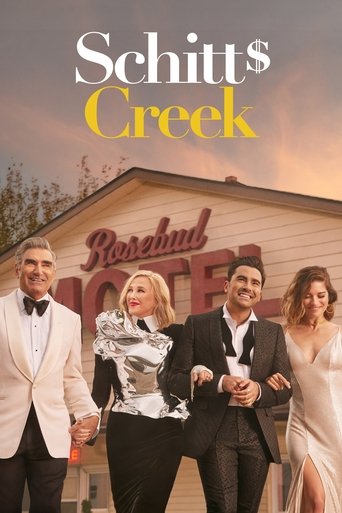 Schitt's Creek
Goodviews tracks the online audience engagement of
Schitt's Creek
and 100s of other TV shows. Updated daily.